Security Lighting

LED Security Lights
Request a security light and get the peace of mind that comes with an efficient, dependable LED light.
The Cooperative owns, installs, and maintains the light for as long as you pay for this service.
In most cases, Carroll Electric will install or reconnect a security light on an existing Carroll Electric pole for a low monthly fee, plus an initial connect fee of $50.00.
Shields to provide more directional light are available on residential lights for a small, additional monthly fee, plus an installation fee of $55.00.
Bulbs will be replaced and all repairs made at no additional charge.
All security lights are set to automatically turn on at dusk and off at dawn.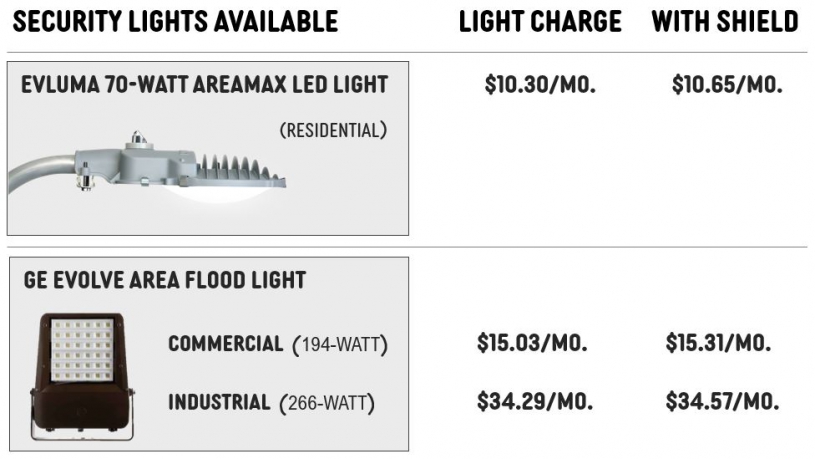 Security lighting options are International Dark Sky approved.

Mercury vapor, high-pressure sodium, and metal halide lights are no longer available for new installation or replacement.