Safety Presentations

Carroll Electric is committed to educating members on the importance of electrical safety. Nothing is more important than your safety. Several presentations (and some hands-on) options are available...free of charge...for schools, civic clubs, churches, fire departments, etc.
High Voltage Safety Demonstration
Typically conducted in an outside venue. This demonstration uses a trailer equipped with poles, transformers, and other standard equipment found on an electric system.
Presenters discuss the purpose and function for each piece of equipment.
Under very safe, controlled conditions, electric arcs are made to occur, demonstrating the reason for Carroll Electric's emphasis on safety.
This demonstration can be scheduled by contacting the safety and training manager at 800-432-9720.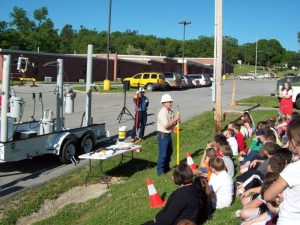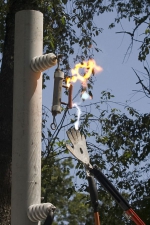 Safety Town Presentation
Available for inside or outside venues (where an electricity source is available).
A table-top presentation, simulating a typical neighborhood.
Presenters discuss electrical safety using "Lightning Lizzy" and "Neon Leon."
This entertaining yet informative presentation is good for all ages.
Call the member services department at 800-432-9720 to schedule this presentation.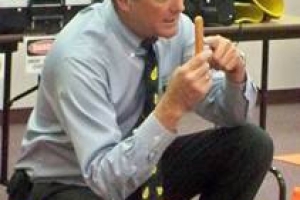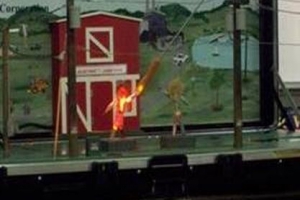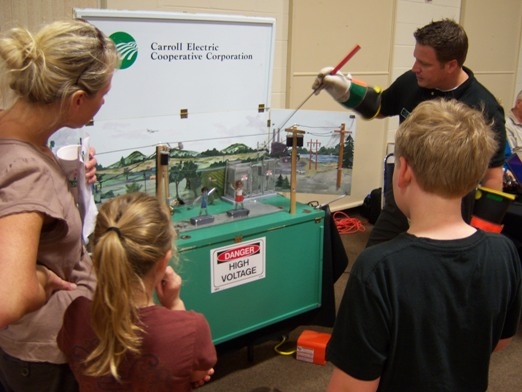 School Presentations
Making Accidents Disappear: Magician Scott Davis makes electrical safety come alive through illusions and audience participation.
You'll be amazed at how the topic of electrical safety can be magical!
Scott's magic and comedy are appropriate for all ages.
To check on the availability of this magical safety presentation, call the member services department at 800-432-9720.